Back to all posts
Posted on
Parent Portal 101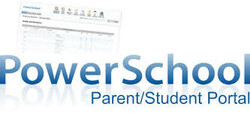 Parent Portal is an online tool for parents to view their students' fees for school supplies, hot lunches, field trips, athletic fees, attendance Jr/Sr high course marks and demographic forms.  
To set up your parent portal, click on the link on the Alix-MAC website or go to the Link Directly at Parent Portal
Once at this screen, click on "Create Account".  You will choose your own username and password.  The system will ask you to type in your student's name, and asks for an Access ID and Password.  If you have not received the ID and Password from the school, please contact the school office and they can provide you with this.  
How Do I Pay Fees?
On the left side of the screen, you will see a Navigation list.  Click on Student Fees.  Across the top - click on each student's tab to see student fee items.  You can select the items to pay and click "Add to Cart".  Once you have made all of your selections, click "Checkout".  You will see a payment details screen where you can pay by Credit Card, or Interact Debit Card. 
If you need any assistance, please contact Mrs. Lacroix at the school office.  
School Engage (Student demographic forms)
You will find MANDATORY forms that we require for each of our students each school year under the School Engage link.  These requirements are from the Alberta Education Act.  Please ensure you complete these forms in September of each school year.
Alert Preferences:
Changing Alert Preferences in Parent Portal
Our school uses Power Announcements to send out notices regarding absence attendance alerts, online payment information, and other important school updates and announcements.  If you would like to change the contact method options, you can do so through your parent portal. 
Log in to your Parent Portal on our website.  
Click on the left hand side "Alerting" menu, click SwiftReach/SwiftK12
On the top right hand bar, click Alert Preferences.  You can select or un-select the contact methods for Attendance and General Information.  It is highly recommended that you do have at least one contact option selected for safety reasons regarding unexcused student absences, as well as for important information shared occasionally.  
*Please note, you cannot change the phone numbers or email address connected to these contacts.  Please contact Mrs. Lacroix in the office to update any contact information or ensure you have registered your child(ren) for the next school year through Snap Code.  Please check your email for the link.