Back to all posts
Posted on
Wolf Creek - 7 - 7 Rule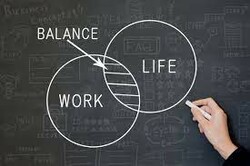 Wolf Creek Public Schools strives to provide an environment that can create a balance between work and personal life. At the same time we are committed to keeping lines of communication with
families open to address any questions and concerns. You may know that in Wolf Creek we practice what is known as the 7 to 7 rule.
That simply means that unless in the case of an emergency we encourage our staff to not respond to emails between the hours of 7:00 PM and 7:00 AM. Wolf Creek deeply appreciates you working with us to respect this work life balance of our staff which benefits all. Additionally, teachers will not likely be able to respond immediately to calls or emails during the school day, but teachers will do their absolute best to return calls and messages at the end of the school day.
As always if you have questions or concerns you can contact your local school and they will work closely with you. We are committed to building strong relationships focused on cooperation.
We truly appreciate your partnership in education as we work together on the success of all students.